Since 2012 when it opened, Can Domingo Restaurant has become a gastronomic reference point on the magical island of Ibiza. In addition to Italian cuisine contaminated with the flavors of the world cuisine, and to the Italian street food of Mimì Pizza Bistrot, over the years the Can Domingo team has developed a unique experience in organizing events.
Whether it's a wedding, a corporate event, a cocktail, a private party or just a special occasion, the care and organization used by our team is unique.
In fact, there are many questions and expectations that each customer has about what is, rather than an event, a moment of sharing with friends and relatives, a rite of passage of existence. In the splendid Can Domingo "finca", as well as one of the most romantic locations on the island, we can support you and offer you a series of services:
Food&Beverage
Capacity
Music&Entertainment
Photos&video
Wedding Facilities
Food&Beverage
There are several formulas with which we can satisfy your guests:
The Galà dinner, with the refined dishes of Can domingo's gourmet cuisine
BBQ dinner
Finger Food cocktail
The Pizza Party with the menu of Mimi Pizza Bistrot
A wine list among the most supplied of the island with a special selection of Italian wines (Barolo, Super Tuscan), Spanish (Rioja and Ribeira del Duero) and champagne.
As it is in the Candomingo philosophy, each menu must be built and cooked according to the needs, tastes and desires of the customer.
Capacity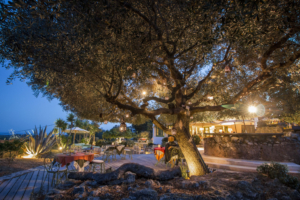 Among the silent garden where olive trees, figs grow, where the chef of Can Domingo grows a vegetable garden and the spaces within the typical white Ibizan construction, we can comfortably accommodate up to 210 guests.
There is also the possibility to use only some of the terrace of the venue, if you do not intend to privatize the event:
The Ulivo terrace: the most romantic of Can Domingo
The Sea View terrace: with an incredible view of the Ibizencan countryside and the sea on the horizon
The fig tree table: a unique and fascinating table
Music & Entertainment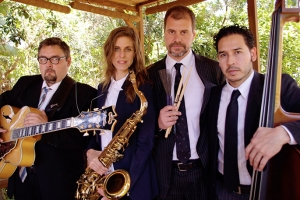 On the island of Ibiza, known for the quality of its music that recalls internationally renowned DJs and where you can enjoy live music everywhere, Can Domingo is no less. We have countless bands ready to attend your event. We can offer the possibility of organizing dancing parties to dance until 3.30 am or more . We trust DJs who will play your favorite songs and make the party unforgettable.
Photo and video
Facilities for weddings: Transportation, Celebrant, Make-up and hairdresser, live music, DJs, wedding cake, flowers and decorations, help in finding accommodation, photo booth.
Any event is unique and unrepeatable because it is created on the needs and desires of customers.
For any information write to info@candomingoibiza.com
https://candomingoibiza.com/wp-content/uploads/2019/06/Cover-.jpg
1024
1534
Can Domingo
https://candomingoibiza.com/wp-content/uploads/2015/04/logo-283x300.png
Can Domingo
2019-06-23 12:42:31
2019-06-23 16:54:23
Fairy-tale Weddings, Corporate Events and Unforgettable Parties at Candomingo in Ibiza!